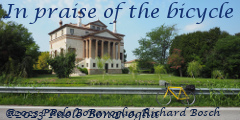 Villa Mocenigo at Alvisopoli (VE)
Villa Manin
-
Villa Zeno
-
Villa Cellini Giustinian
-
Lower Strassoldo Castle
-
Upper Strassoldo Castle

Photo gallery
Map of the villa and surroundings
Alvisopoli, province of Venezia, altitude 10m/33 feet above sea level; train station at Fossalta di Portogruaro, 2 km/1.2 miles to the south.
---
This villa is rarely mentioned among the Venetian villas, having had no particular artistic value; however, it is interesting for its unusual story. After the fall of the Serenissima in 1797, Alvise Mocenigo, a member of one of the most illustrious Venetian families, retired to his estates in Portogruaro and San Michele al Tagliamento, to fulfill a dream to build a completely self-sufficient, ideal city, which would be named after him; in addition to the villa, he built a church, developed a model farm, and created a printing shop which earned an excellent reputation, until it was relocated to Venice.
When the founder died, the Mocenigo family became extinct, and the complex fell into complete ruin until the end of the twentieth century when work was begun on its restoration, which now should be nearly complete. In particular, the park of the villa, which had been completely overgrown, has been transformed into an oasis by the WWF [World Wide Fund for Nature]: the woods of Alvisopoli.
By bicycle it is easily reachable from the train station at Portogruaro (upon leaving the station take the bike path underpass on the left and then follow the signs for Fratta and Fossalta di Portogruaro, about 9 km/5 miles); or from the train station at Latisana (exit the station through the back, take the road to the right that runs along the train tracks to the bridge over the Tagliamento, then take the road to the right, about 9 km/5 miles).
---
Latest visit: 2009-10-18
---
Web links
References
Bibliography
Panoramic photo: to see the entire photo, double-click on the image.
X