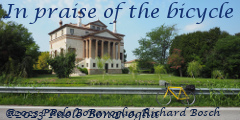 On bicycle in Rome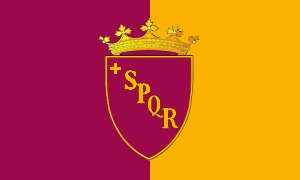 Gallery
Friedrich Nietzsche defined Rome as the most undignified place in the world. It was probably the son of a protestant minister talking about the city of the pope, but, still, that definition comes to mind when arriving in the Eternal City and one finds oneself immersed in a sea of ​​cars, motor scooters and uncollected garbage, and yet, of the three, it is not the garbage that is the most infested, cluttered and foul-smelling.
In the midst of this extreme degradation, getting around Rome on a bicycle becomes a challenge against the iron dictatorship that has ruled the Eternal City for over fifty years.
Attempts to introduce bicycle lanes in Rome had a beginning around 1990 through the efforts of the Carraro administration; most significant, a bike path along the Tiber, with some branching out on Viale Angelico and Viale delle Belle Arti.
Unfortunately, this promising start did not have a good follow-through from the mayor who professed to be "green", but soon dropped that adjective as something embarrassing and inconvenient, preoccupied only to build new underpasses and mega parking structures in preparation for the 2000 Jubilee.
Fortunately, in recent years with the Veltroni administration, there has been a revival, albeit limited, in the construction of bike paths: new bike lanes were created along Viale delle Milizie, Viale Tiziano, Viale Togliatti and at Villa Ada, and the route along the Tiber was extended, so that today you can ride a bike from Castel Giubileo, at the northern exteme, all the way down to EUR, to the south. There still isn`t a true network of bike paths as in many cities of Central Europe, but at least a first, timid but positive step has been made. And the number of urban bikers in Rome is noticeably on the increase.
Ultimately, getting around Rome on bicycle requires a lot of dexterity, patience and obviously an accurate knowledge of its streets; taking advantage of the pathways in parks such as Villa Borghese, you can create routes [many of them] that are relatively cyclable even within the city center; and this is even more true on Sundays when, for example, traffic is prohibited on the Via dei Fori Imperiali and it becomes possible to reach the Palatine Hill and the Colosseum in complete peace.
---
Reference and links
Roma in bici by Romano Puglisi - Lozzi & Rossi editori

Volume I: Roma Centro-Nord
Volume II: Roma Centro-Sud