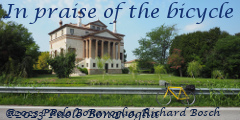 Villa Pisani, la Nazionale at Stra (VE)
Villa Cappello
-
Villa Foscarini-Rossi
-
Villa Soranzo
-
Villa Lazara Pisani, la Barbariga
-
Villa Recanati Zucconi

Photo gallery
Map of the villa and surroundings
Stra, altitude 5m/16 feet above sea level; train station at Padua, 8 km/5 miles to the west and at Vigonza 4 km/2.5 miles to the north. The villa is situated along the bicycle route of the Brenta.
---
This villa, along with Villa Rotunda by Palladio, is the most famous and certainly the most frequented of the Venetian Villas; it was built during the 1700's on the site of an earlier villa, on behalf of the Pisani family of Venice; when Alvise Pisani was elected Doge in 1735, work on the villa had already begun, and appears to have been completed during 1756. With its 114 rooms it is one of the largest of the Venetian villas; in fact, it has none of the traditional Venetian style, but rather is inspired by the baroque royal palace style such as Versailles.
Its monumentality has made it a privileged place for meetings between monarchs and heads of state or government; through its rooms have passed, among others, Napoleon, who acquired it for his viceroy, Eugene de Beauharnais, Tsar Alexander I, Victor Emmanuel II and in 1934 was home to the first summit between Hitler and Mussolini.
---
Latest visit: 2021-03-06
---
Web links
References
Germain Bazin

,

Paradeisos, the Art of the Garden

, Little Brown and Company, Boston, 1990. [Villa Pisani, la Nazionale pp 178-181].

Gianfranco Scarpari

,

Le ville venete

, Newton Compton, Roma, 2007. [Villa Pisani (Stra) pp 74-78].

Ist.reg. per le ville venete

,

Le ville venete

, Marsilio, Venezia, 1998. [Villa Pisani, la Nazionale pp 100-101].

Valeria Bovè

,

Ville venete

, Arsenale, Venezia, 1999. [Villa Pisani, detta "Nazionale" pp 142-149].
Bibliography
Panoramic photo: to see the entire photo, double-click on the image.
X