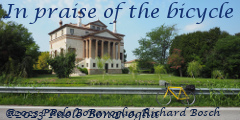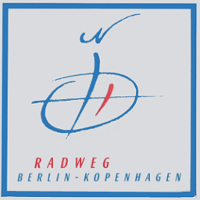 This route between the capitals of Germany and Denmark has been in existence for many years and is not too dissimilar to the more recent Paris-London route. As that one is French in origin [not British], this one effectively is a German creation, and therefore is well-signed along the German section, and not at all in the Danish.
The signage of the route uses the logo shown on the left along the segment from Berlin to Rostock, but at times it's very small as when it's inserted into a directional arrow. Often used is the abbreviation B-KO standing for the German spelling of the cities, Berlin-Kopenhagen.
Along the Danish section between Gedser and Copenhagen there are no such indications, but instead those of the Danish bike route system.
---
In the table are the segments that I rode in 2016, with links to each detailed page with photos and altimetry.
The route follows the official route but in reverse [Copenhagen-Berlin] and with several deviations from the intended route, especially within the Danish section. Conversely I have eliminated unnecessary detours, errors in the route, side trips within the city, so that the accumulative distance - 487 km/303 miles - is really less than the total mileage I actually pedaled.
---
Links